DIPS COLLEGE OF EDUCATION
DIPS COLLEGE OF EDUCATION
Teachers play a very important role in a student's life. It is, to a great extent, the teachers who decide the shape a student's life will take. So, it is very necessary to be adequately equipped with resources that will make the teacher a perfect role model to the students. To achieve this, S. Gurbachan Singh, Chairman, Sahibzada Ajit Singh Educational Trust ( Regd. ) is starting DIPS College of Education, which will teach a person about Teaching and the various aspects associated with teaching.
Our Aims and Objectives
(i) To systematize experiences and strengthen their professional competency.
(ii) To acquire knowledge and develop understanding of various methods and
approaches of organizing learning experiences for secondary school students.
(iii) To develop skills required in selecting, organizing and transmitting learning
experiences.
(iv) To understand the nature of the learner and of learning process.
(v) To develop skills involved in dealing with academic and personal problems of
learners.
(vi) To acquire knowledge and develop understanding about various procedures and
techniques of evaluation and their classroom application
(vii) To develop skills involved in selecting, developing and using evaluation tools.
(viii) To acquire knowledge and develop understanding about various aspects of
school management.
(ix) To develop competencies for organizing various instructional and studentsupport
activities.
(x) To develop an appreciation of the role of the teacher in the prevailing sociocultural
and political context, in general and the educational system, in
particular.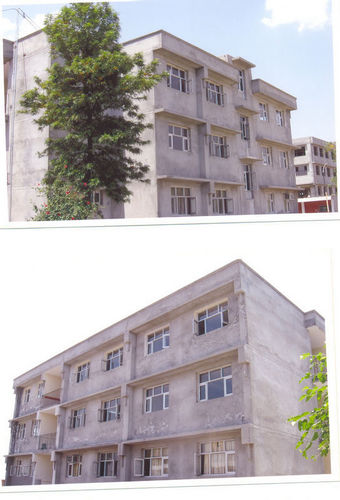 ISO Certification
At Chain of DIPS Institutes our 'maxim' is to achieve excellence in every field. We believe in quality management in academics, co-academics, hygiene, house keeping, the hotels, the mess the transport and health services etc. Because of ourtotal quality management system, our school at Dhilwan, has been awarded ISO 9001-2000 certification for QUALITY MANAGEMENT SYSTEM by Kvalitet Veritas Quality Assurance of Norway.
We are very sure that all our schools are coming up to the expectation of quality management systems and the day is not far off when all the DIPS Schools will be awarded with this Certification for TQM.
DIPS College of Education, Dhilwan, Distt. Kapurthala. Phone No. 98761-73731
www.dipsedu.com